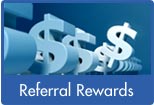 Before you choose a Board Transport System, you owe it to yourself to consider the refurbished units from Neko.

At Neko, other than offering you rugged SMT and through hole insertion machines, we also supply a complete range of refurbished BHUs at very affordable prices, and most often with immediate availability. Leverage on our wide range of refurbished board transport systems to achieve your requirements at maximum cost effectiveness.

We are currently updating our database to reflect our inventory.

Contact us to explore the full range of our products.