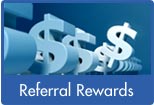 Do not let your used machines go to waste - here at Neko, we turn your under-utilized equipment into quality refurbished merchandise. As we pass on quality equipment to our customers, you can be ensured that you will be offered the best price for your machinery.

Contact us now and let us find your equipment a new owner!

We are currently updating our item list to serve you better.